We feel grateful that our online store has been successfully launched since 26th Mar 2020 (Thursday) and has gained highly support from all walks of life. It is our pleasure to serve the customers with the best products and efforts especially in the midst of coronavirus.
Since our online store just established, we would like to introduce you to several operation methods of placing an order: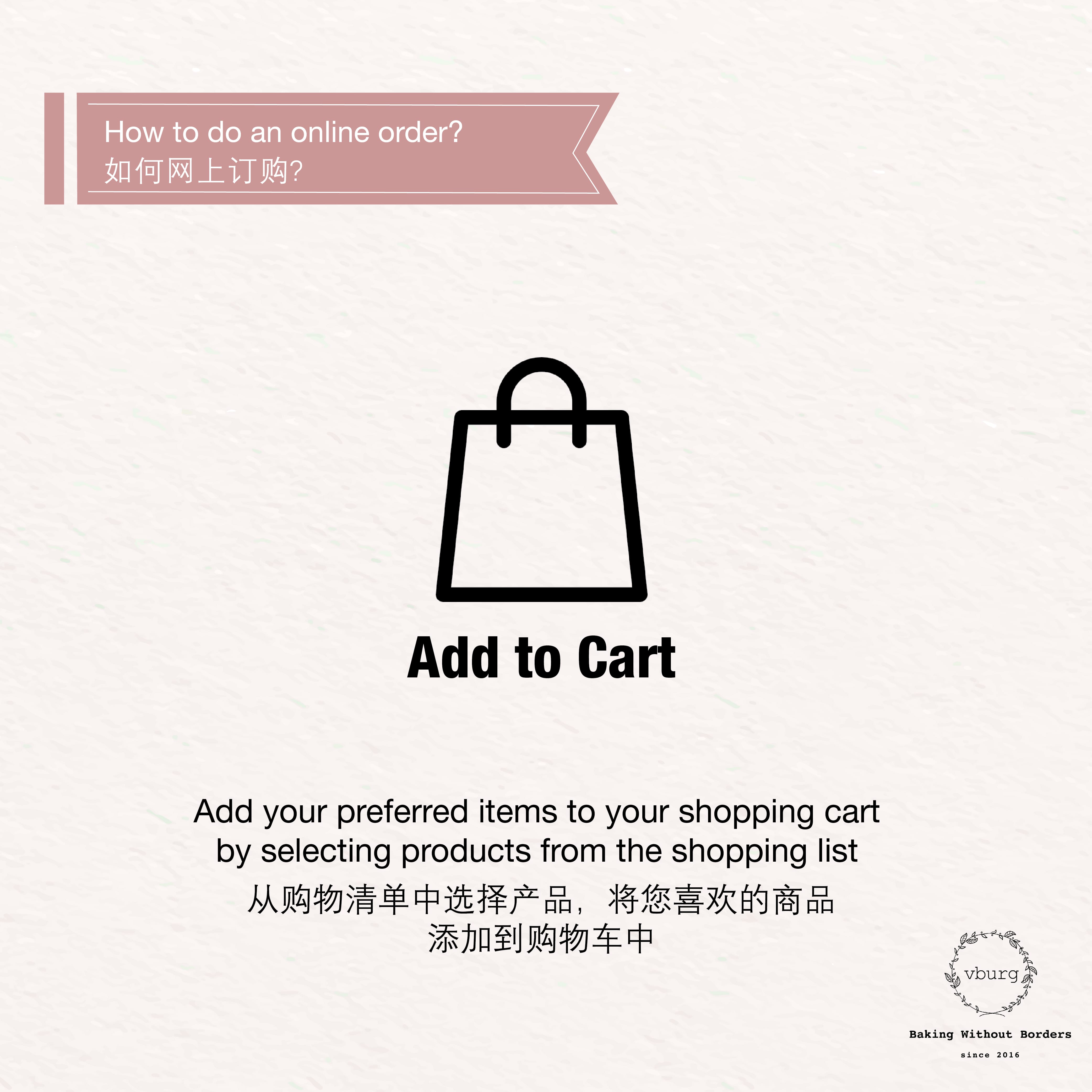 1. Add your preferred items to your shopping cart by selecting products from the shopping list.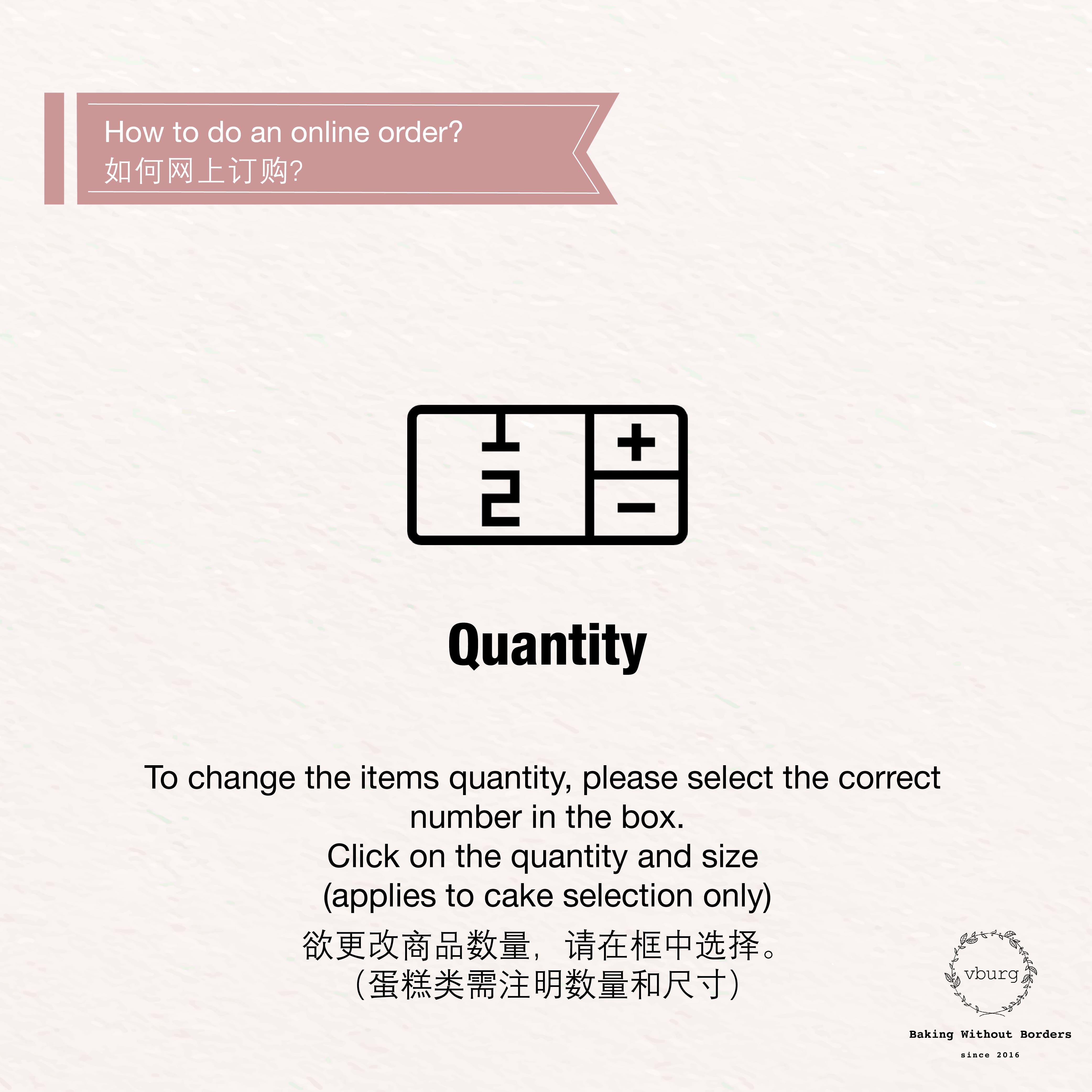 2. To change the quantity of the items, please select the correct number in the box. (For any cake, please click on the quantity and size).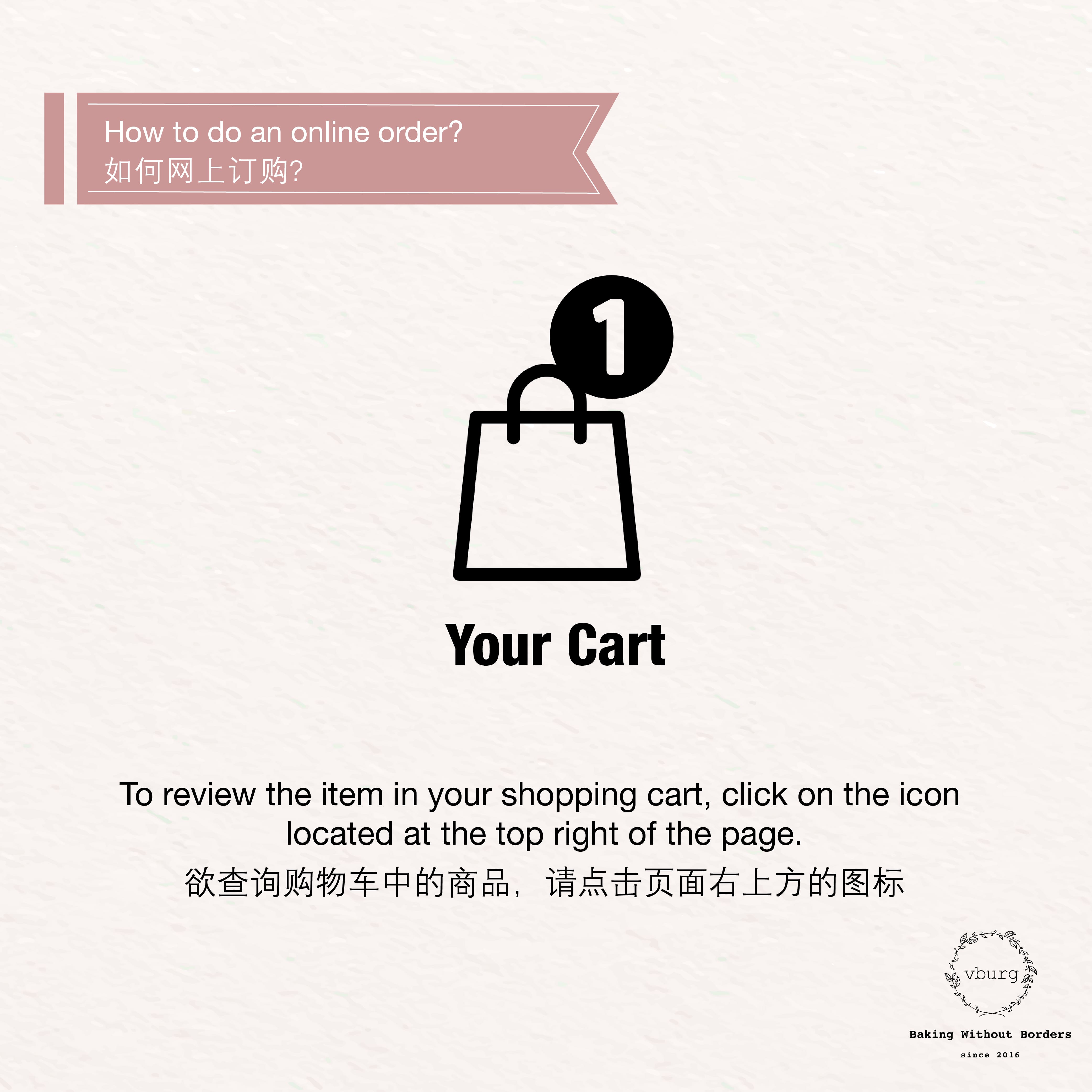 3. To review the item in your shopping cart, click on the icon located at the top right of the page.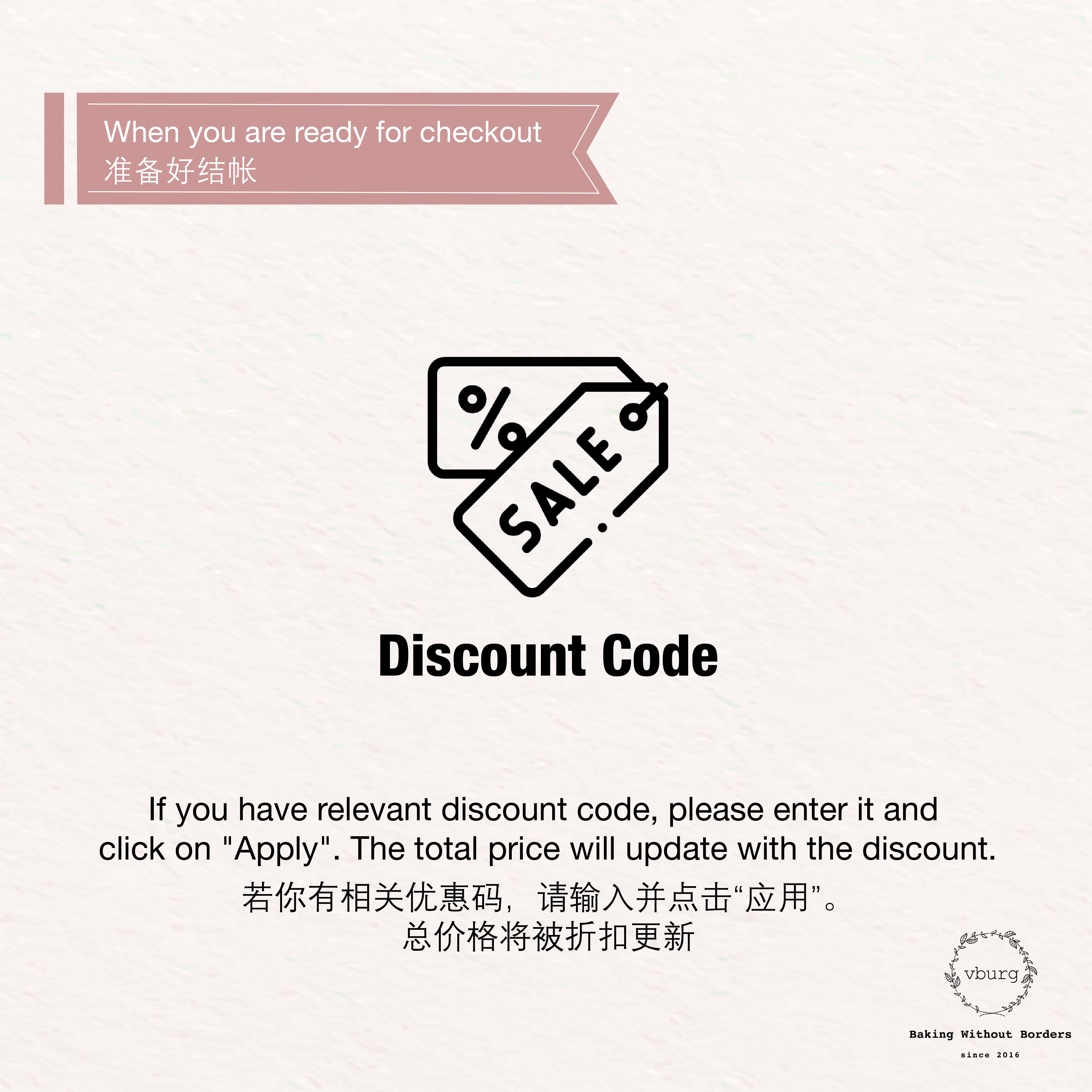 4. If you have a relevant discount code, please enter it and click on "Apply". The total price will update with the discount.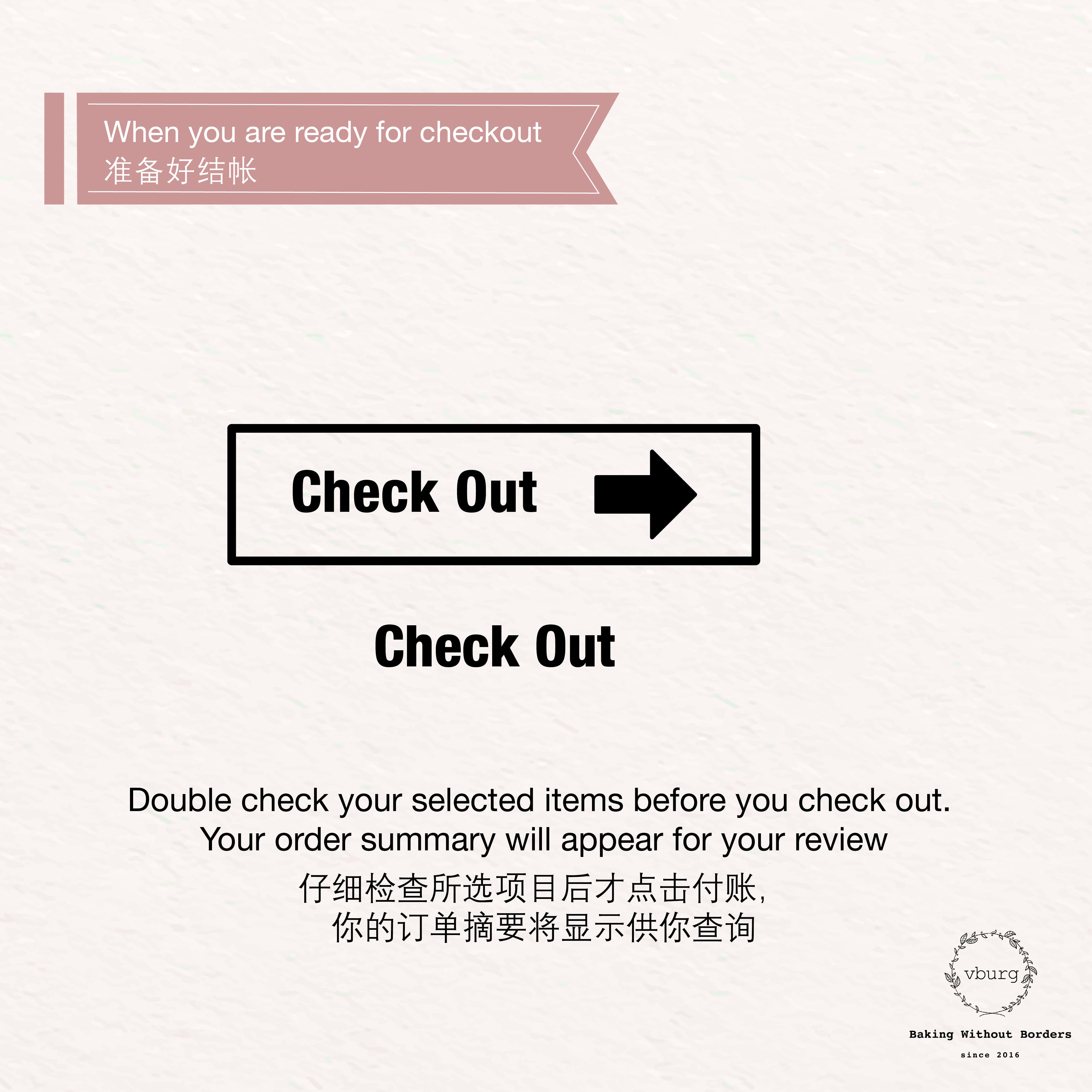 5. Double-check your selected items before you check out. Your order summary will appear for your review.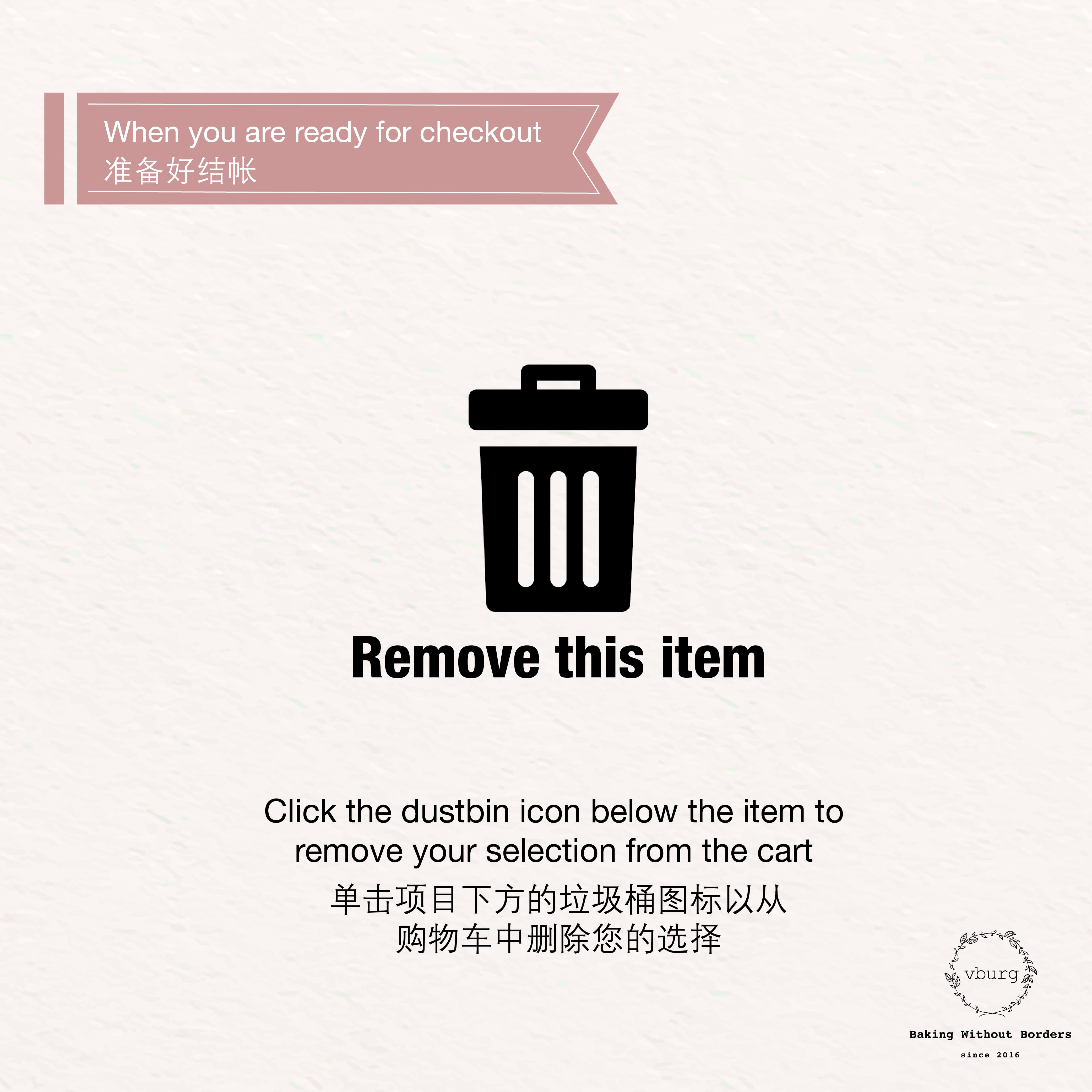 6. If you want to remove any selected item, please click the dustbin icon below the item to remove your selection from the cart.
If you want to know more, welcome to check our FAQ for more details!