Here's the good news! Vburg's frozen is the new fresh is coming to KL ~
Friends in Selangor can find our products in @ Miao Miao Vegetarian & Organic SDN BHD now🥰
You can cook delicious mushroom soup at home and also taste all kinds of Vburg bread! ✨
好消息来了!vburg's frozen is the new fresh 来到KL啦~
中马vburg 的粉丝有口服了,现在在 Selangor 的朋友们可以在 @Miao Miao Vegetarian & Organic SDN BHD 找到我们的产品啦 🥰
在家能煮出美味的蘑菇浓汤,也可以品尝到各式 vburg 的面包噢!✨
@Frozen is the New Fresh focuses on fast, convenient vegetarian food
These products can find in Miao Miao🤩!
@Frozen is the New Fresh 主打快速、便利的素食食品
Hurry up with your friends and family to the address below to buy it!
📍 No.23, Jalan Kenari 22, 47100 Puchong, Selangor, Malaysia.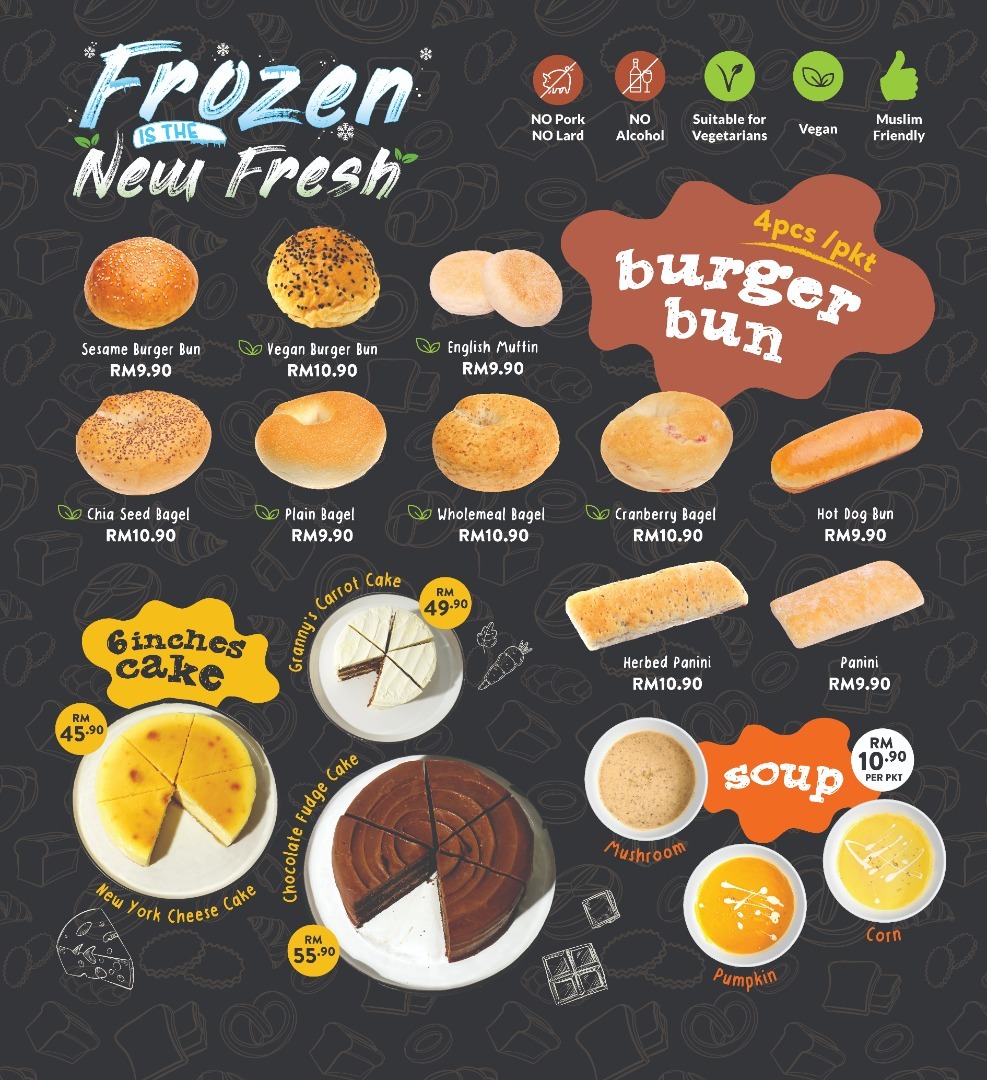 Should you have any questions, do feel free to reach out to us through Facebook Messenger.
如有任何疑问,记得随时透过面子书Messenger与我们联系。